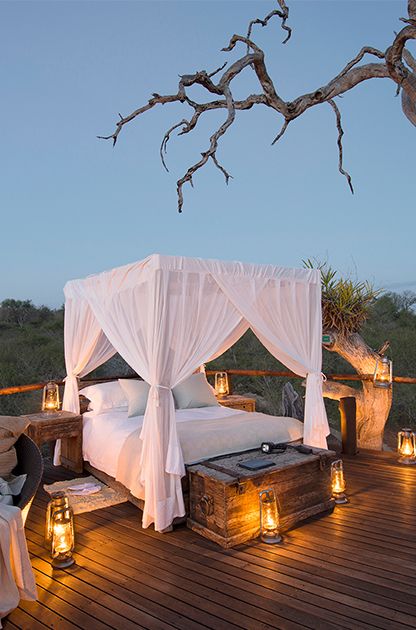 While I organised an event last week for a luxury property launch in Sydney, it cemented my opinion that there are different sorts of luxury.  What luxury is to some, is merely mainstream to others. Yet luxury brands rely on the mainstream buyers to make their money. The designer fragrance from Gucci, the Miu Miu wallet for the young girl turning 21, or the entry point Ace Gucci sneaker for the Asian university student who may also be a moderate social influencer, all of these feed the bigger ambitions of the company.
The ladder of brands exists, and many aspire to climb it, working hard to own the IT bag from one of the Italian Houses or the new Prada sunglasses, and for some, to own such an item is as much a statement about their ability to earn as it is about their personal style.
But in the hierarchy of brands, and yes, there is a hierarchy of brands, no matter how hard a brand tries to be mainstream, sometimes the perception of these brands can't be shifted no matter how fine the quality of the goods.
Brands that suffer from this taint include Kate Spade, Michael Kors, and Coach. Although I do think Coach has a chance of lifting itself from the middle-class malls with its clothing line which is proving to be better than anyone thought, providing they can get it onto the bodies of the right influencers.
Reinventing a brand is hard but it is possible. Burberry did it after they were known as the 'chav' brand with the pattern becoming the Rorschach of bad taste. Now it's on point, with their Burberry track jacket a must have for the cooler members of the male population.
I am watching with interest the bombardment of Gucci into the mainstream. The head designer Alessandro Michelle is a genius, and prolific but how much pressure is he under to keep bringing out the Gucci 'bling'. Now Gucci homewares are on offer, and I found myself making a face when I saw them. Not that I didn't admire the patterns and designs, but the sheer mainstream-ness of it all made me feel like it wasn't special anymore.
So why would the super-dollar-fabulistic wish to be with the great unwashed, with their brand of mainstream luxe found at Chadstone or Westfield Sydney?
As I consulted on a luxury property in Sydney, we discussed the super rich and their dislike of the 'bling'. In France there is a saying, 'Pour vivre heureux, vivons cachés' (to live happily, live hidden). The French's attitude to money isn't just confined to France, although their history of beheading the super rich still pervades the hand-blocked wallpapered salons of the 19th arrondissement, hence their reluctance to be seen as gauche, in case the tax man comes calling.
A tax investigator once told me that she used to go through the glossy interior magazines, and look at the people who put their names and faces alongside their extremely expensive home renovation pictures, and she would cross reference the declared income in their tax information and if it didn't make sense, then bam, you got yourself an audit.
But the truly wealthy don't just wish to remain hidden because of tax, they fear their families safety. Rich people get kidnapped, that's the truth, and we don't hear about it, because the private security, kidnap and ransom agencies take care of it for them. Being subtle with your money is an art that only the truly rich have mastered.
Last week I worked on a project getting wealthy Saudi's to Madrid to watch El Clasico and then back again. Money is no object and the category one seats are scarcer then jadeite, so the pressure was on for them to be in and out with no fuss, and no fanfare.  Let's just say they fly in private and there's no checking into the business class lounge of the airline with your half a slice of pineapple on a plate and Nespresso coffee served in a cup and saucer. That's gauche and certainly saying too much about where you are and going.
Recently a friend flew first class to Europe. He didn't check in anywhere. He didn't have to. He doesn't measure his worth by his check-in's. He just values his comfort when flying. That is luxury.
But mainstream luxury is struggling to capture the youth. My son has a friend who is more on trend than any adult I know, and because he doesn't subscribe to the luxury brands at the local shopping mall. He is hustling for Maison Margiela, Supreme, Bape, Fendi and Givenchy. The 'mainstream' brands are now worn as Anti-Fashion by my 20-year-old daughter and her friends. Mainstream logo t-shirts worn with cheap jewelry and statement sneakers are her piss-take on fashion. Fake bags are the currency, worn with a workman's jacket from the charity shop. This juxtapositions of brands and textures, evokes a dystopian feel that reflects our current weariness of being constantly spruiked at by brands.
Now luxury brands find themselves in a bind. They need mainstream buyers but mainstream buyers make the brands less attractive to the truly wealthy, so they move onto obscure and subtle brands and suppliers.
For example, Hermes is a leathers good company, yet they put their designs on some cups and saucers and their logo underneath and you feel like you're prestige. Those who buy their cups and saucers beach towels are funding the house so they can hand stitch the $15,000 jumping saddle for the heiress, Athina Onassis. A Hermes saddle is the height of luxury and so beautifully made, yet I doubt they wouldn't make more than ten a year, so how can a luxury house survive on horse feed? It needs people to buy the cups and saucers or sunglasses, the aspirations of the everyday people are propping up the luxury market so Athina can have a saddle or the Dowager from New York can have her china mink lined Chanel tweed suit for the winter.
Currently, I am seeing a push towards the handmade, the obscure and the bespoke. The monogrammed everyday items, such as Frette sheets are popular, as is the hand-printed invitation on a silk scarf to a small dinner in an abandoned stately home in a faraway country. A treehouse escape in Africa, where you wake with giraffes eating your front door, as opposed to the supposed hotel luxury where you share your pool with three-year-olds and floating bandaids. The hand blended scent that you consult on and your pheremones are measured as opposed to the scents that permeate the department store, or the Vacheron Constantin hand-wound, in place of the Apple watch.
There is a list of luxury brands that the truly elite buy from. They are the brands that are mostly un-badged or subtly branded, yet still, offer the expectation of things that are beyond the reach of others. There are companies that will take all badging from your luxury car, so you don't need to boast when you drive. Enjoy the car without the bullshit, as I heard someone state when they were considering the service. Perhaps it is all bullshit, but I subscribe to the belief that you like what you like and don't worry about anyone else, just make sure you're in control of where your money goes and you're not getting caught in the loop of the branding merchants.
Luxury exists in small unknown brands, beautiful items that may not have a huge presence but those who know them adore them. This is luxury – loving what you do, what you wear, and being in control of the spend and not being caught up in the war of the logo. Logos do not make you a better person. If you want the best, buy it, but don't assume the one with the biggest logo is the best.
If you or your company would like advice on the most bespoke brands in a certain area right now, please get in touch and I will be your sourcing sorceress.
Stay amazing.
Kate x